NEWS:


7.11.17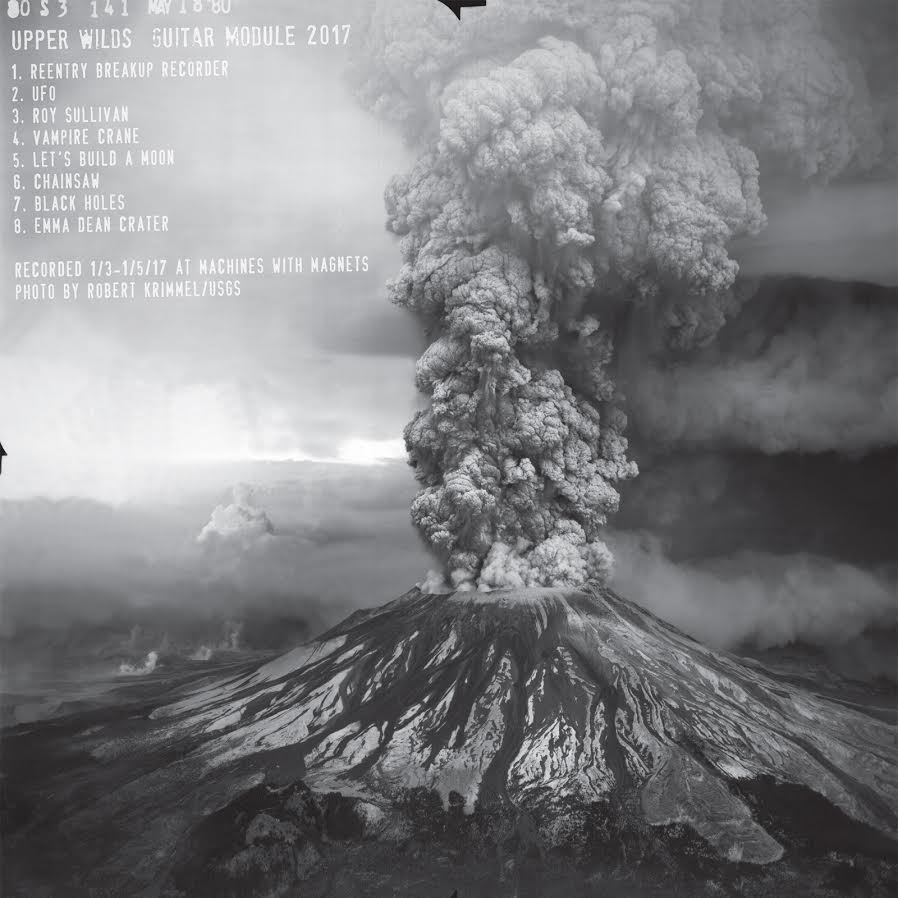 I started a new band called Upper Wilds.
It consists of me on guitar and vocals, Zach Lehrhoff (Ex Models, Pterodactyl, Beech Creeps) on bass and vocals, and Aaron Siegel on drums.
The first LP, "Guitar Module 2017", comes out September 22nd on Thrill Jockey Records. Click on that volcano for more info.


6.1.16
ETHEL, rehearsing "Valedictorian" for tonight's show:





4.29.16
I'm curating some shows at Trans-Pecos with my old Parts & Labor bandmate Chris Weingarten.
The next one is May 18th with me, Sunwatchers, Grasshopper, and KATIEE (Katie Eastburn from Young People).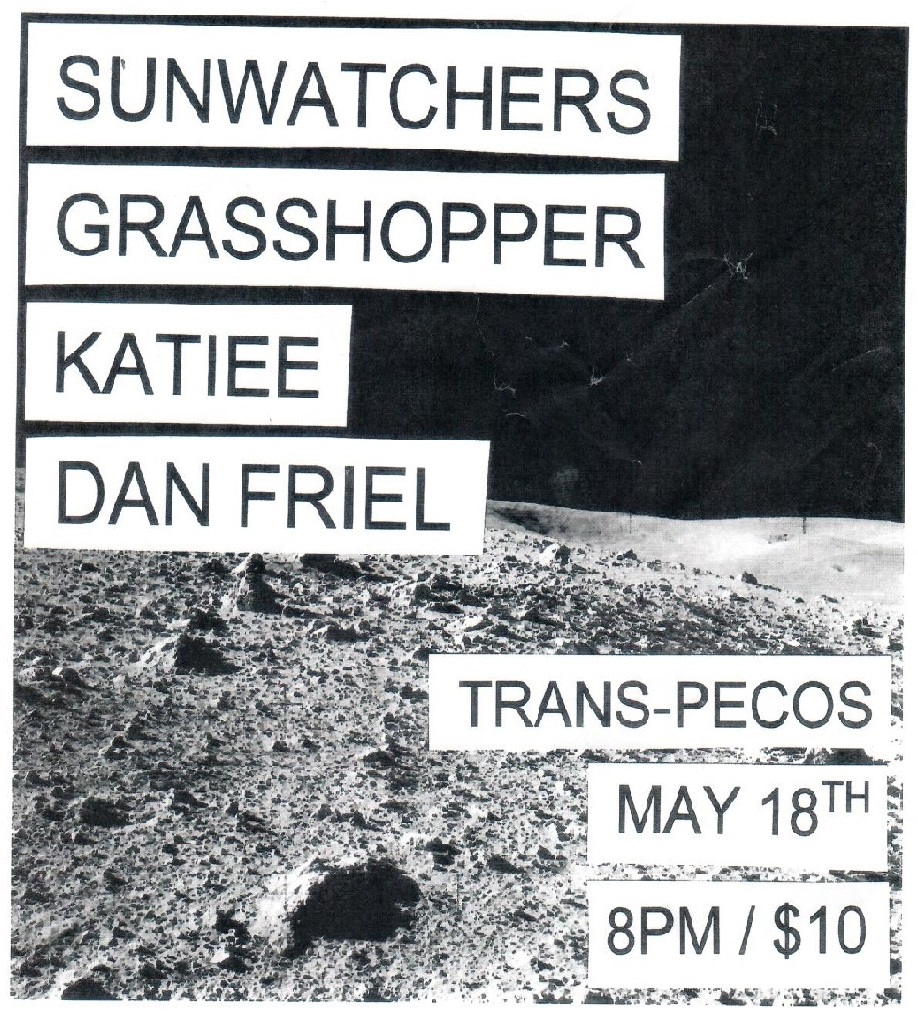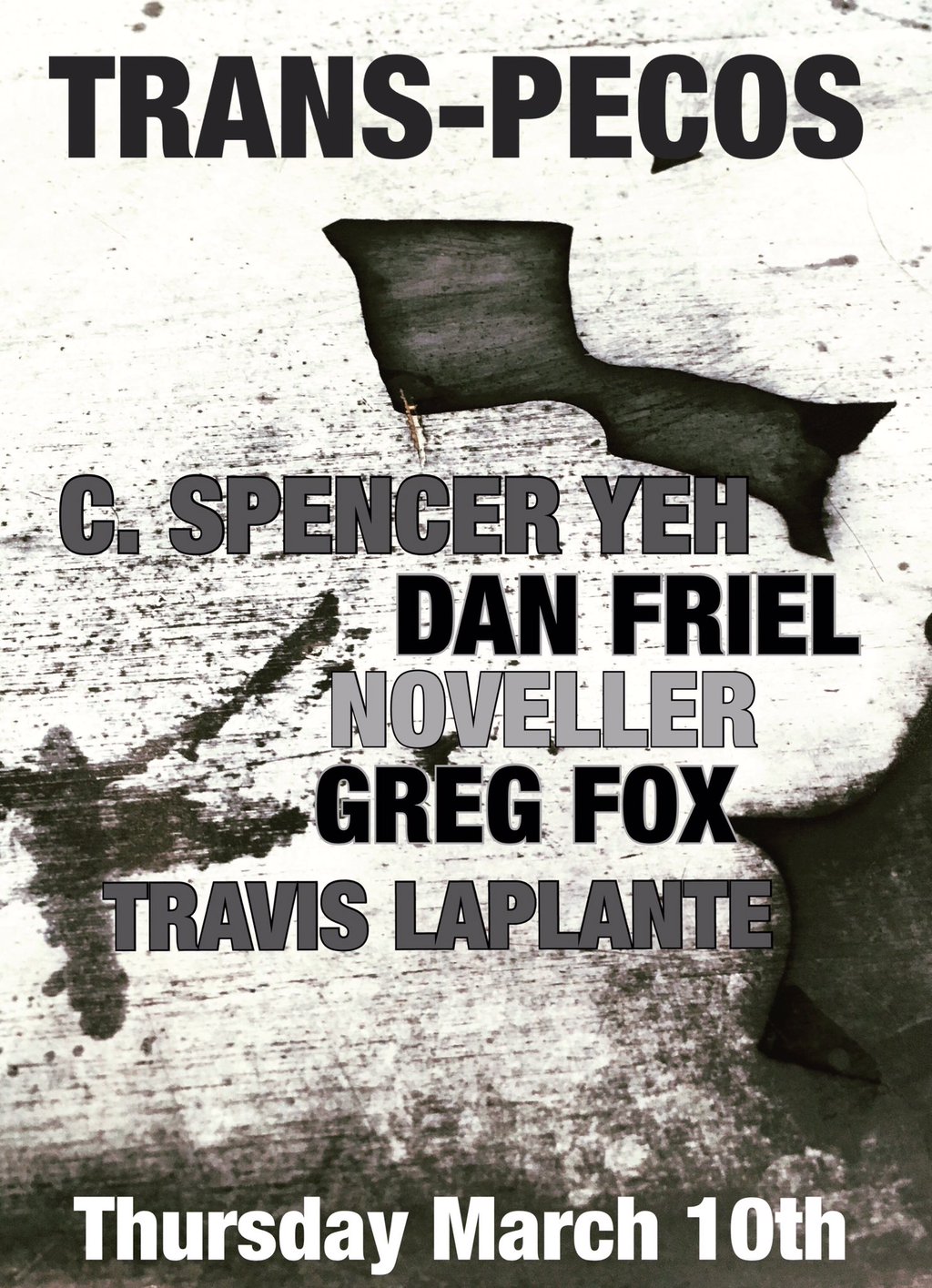 1.13.15
Happy 2016. I'm deep in my ice cave working on new music,
but I figure I should post a quick round up of recent interviews/press:

The Out Door's "200 Words"
WNYC's Soundcheck interview (& in studio set)
Noisey.com interview
Spin review
NPR "Songs We Love"
Pitchfork review


Thanks for the love.


12.16.15
Home from an epic Euro tour with Lightning Bolt. Photos can be found roaming around my twitter.
Also, photos from the record release show (with horn section and ETHEL) can be found here.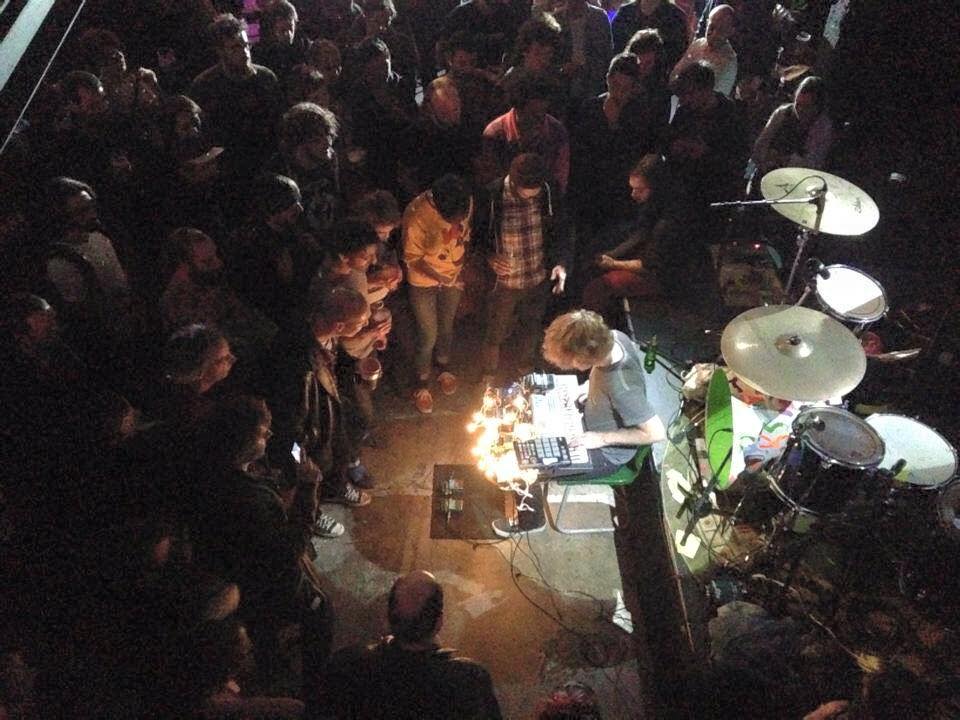 10.13.15
This is the video for Rattler, shot at my house, by Zoie Rizzuto and Philip Leaman. Big thanks to all the kids and their parents.




9.16.15
LP#3 is coming out one month from today via the fine folks at Thrill Jockey records.
Huge thanks to Jonathan Schenke for mixing, Sarah Register for mastering, and Sto for the album art.



2.10.15
Big thanks to Ben Seretan and The Film Society of Lincoln Center for inviting Todd Bailey and I to perform as part of the Staring at Sound series.
More on that music/video series can be found here.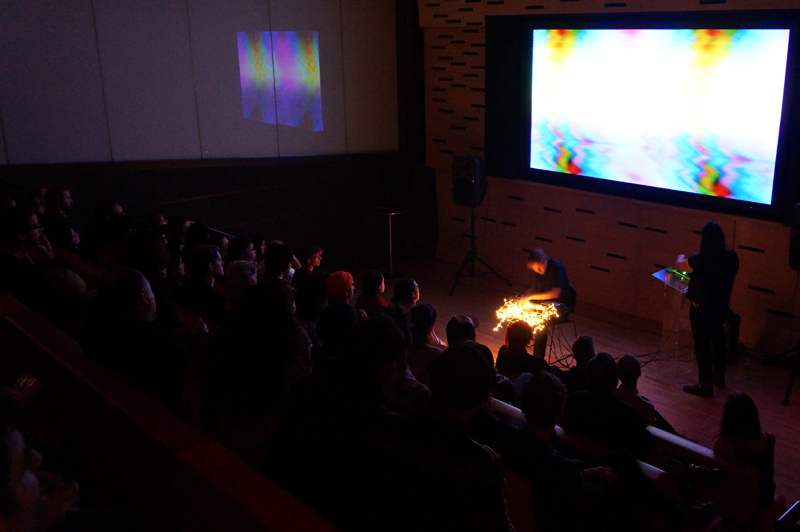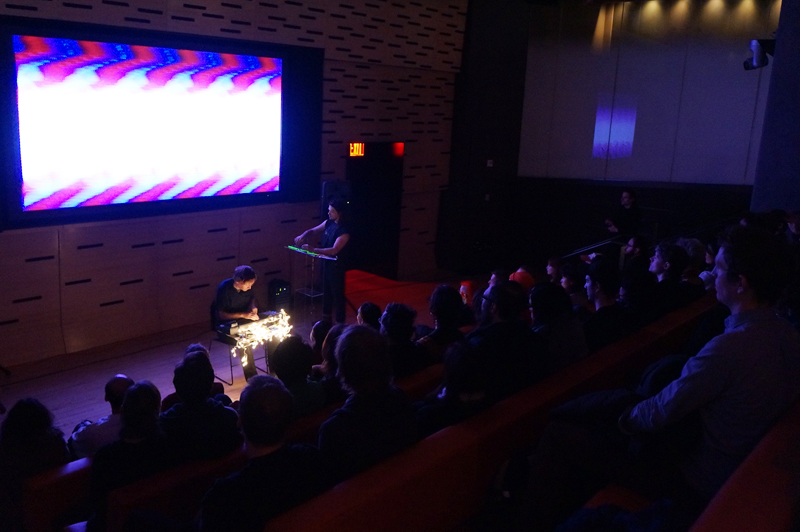 5.8.14
Very excited for the premier of my first string quartet this Sunday. It was commissioned by Ethel, and it's my first step into the world of composing for instruments that don't require 9 volt batteries. The performance is part of Ethel's evening of commissioned pieces by emerging composers, including Hannis Brown, Lainie Fefferman, and Ulysses Owens, Jr. Details here.
11.5.13
High point of my UK tour: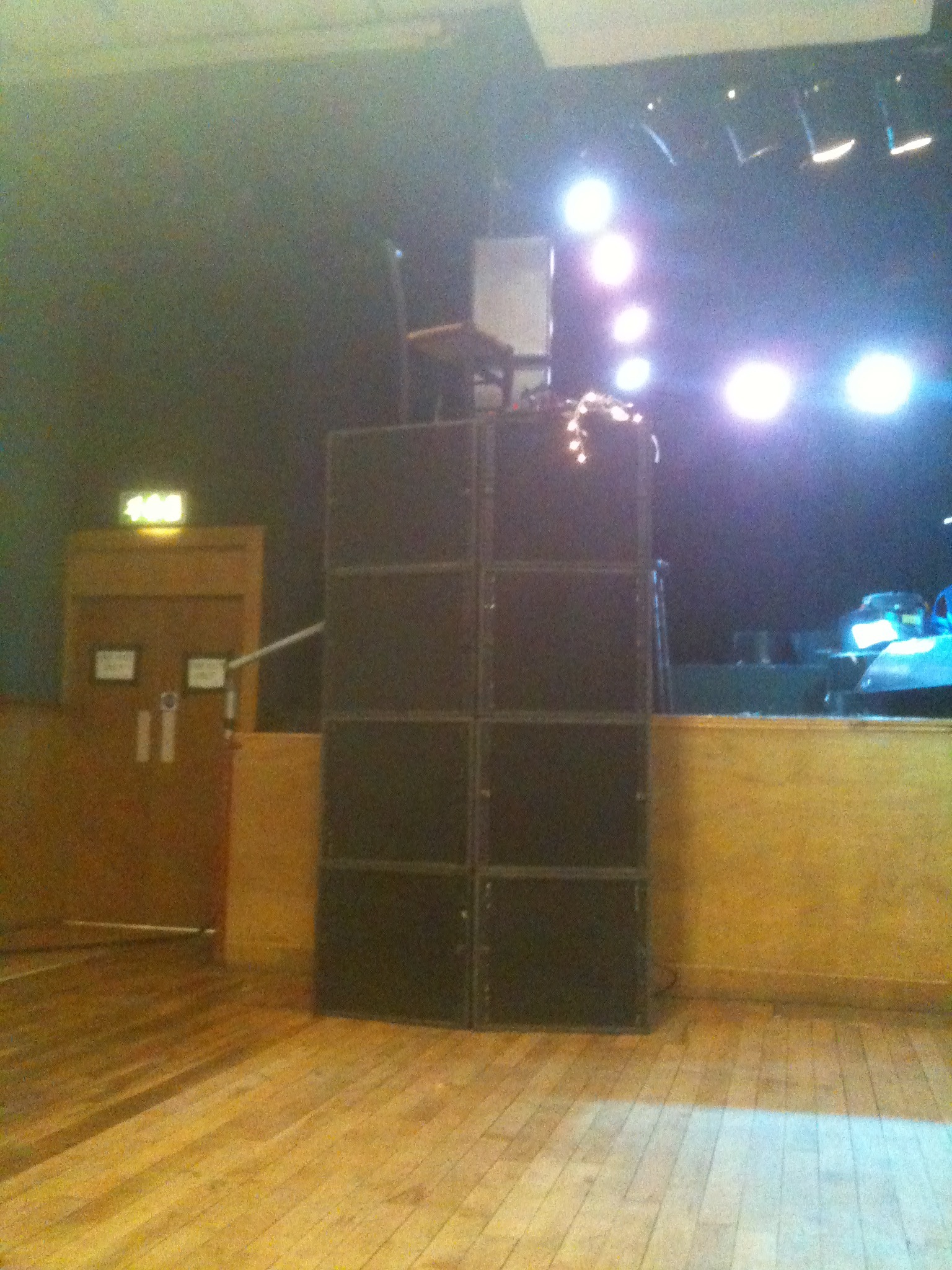 9.10.13
This week's Arlington/Hopscotch/Baltimore nanotour was one for the ages. Shouts to Todd Bailey (for projections and road DJing), Hopscotch Fest (for creating a vortex in which I get to watch both Charlemagne Palestine and Pig Destroyer after my set), and The Dreebs (for continuing to rule hard over the creaky dimension from whence they came). The Crown is now my favorite new Baltimore venue, in part because the previous owners left busted but fully functioning karaoke rooms. Here's my pix of the lyrics to Iron Maiden's The Trooper marching past surreal karaoke dating imagery: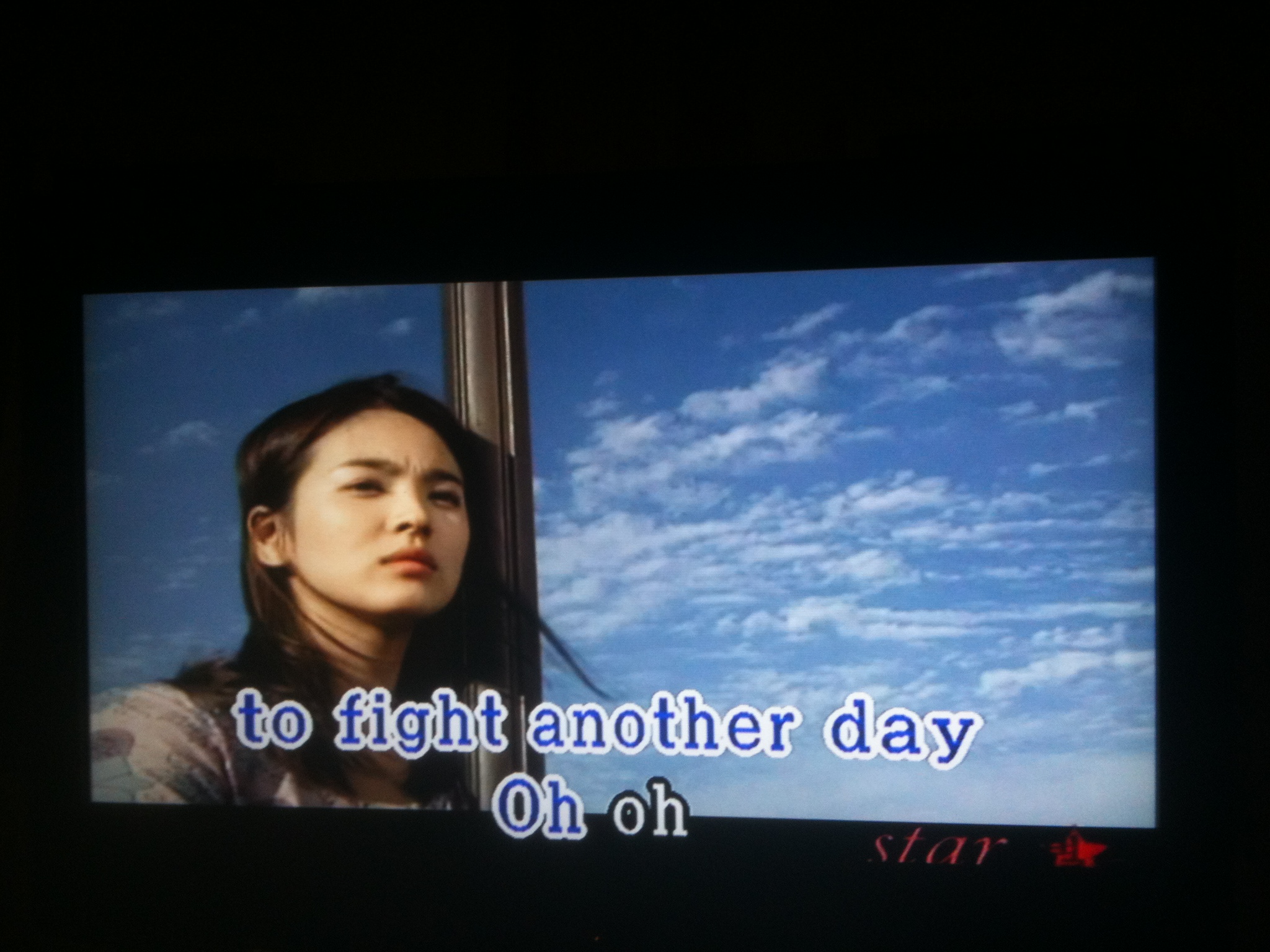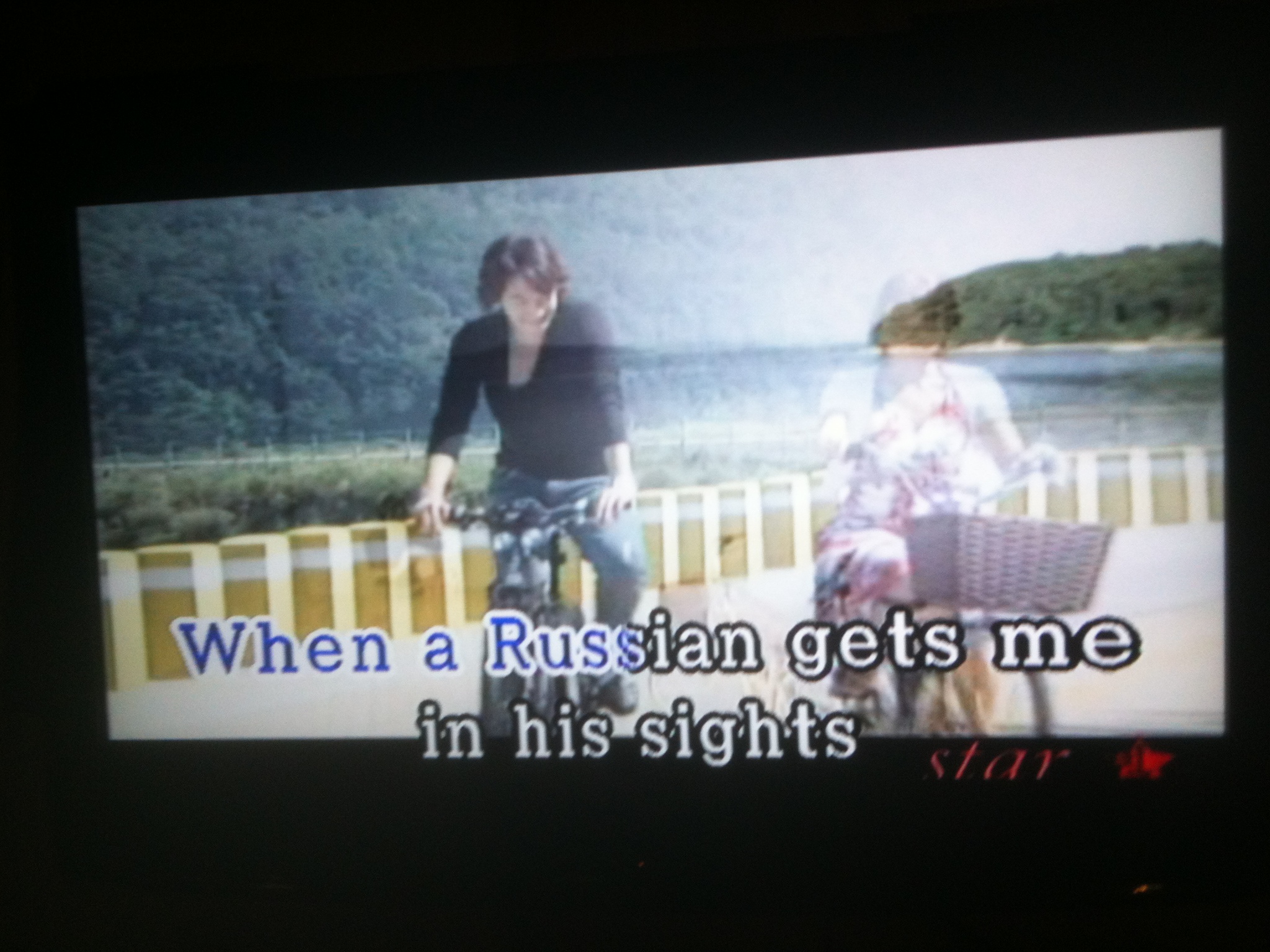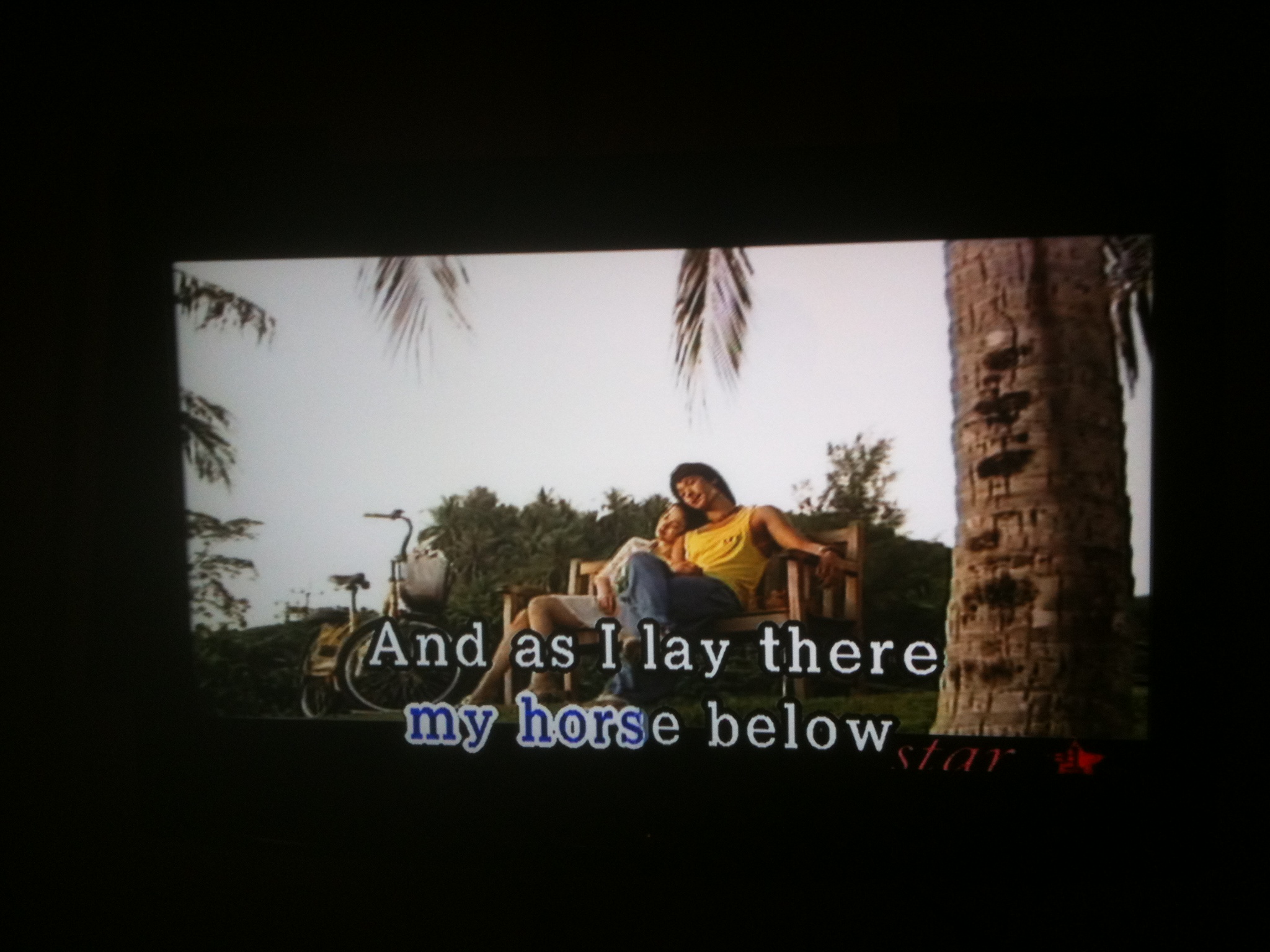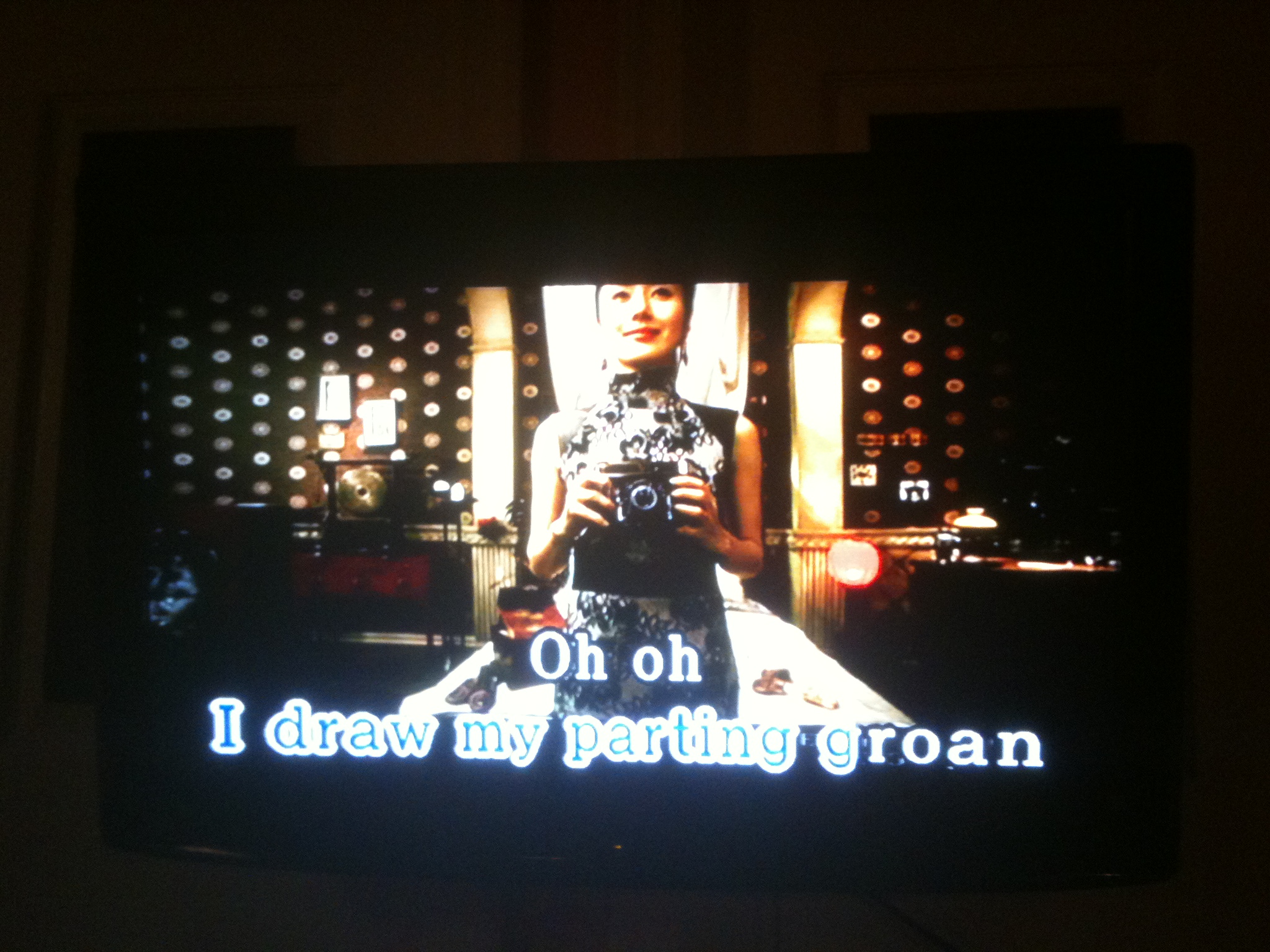 5.31.13
Lots of new upcoming shows announced this week, including Northside Fest, Hopscotch Fest, a send off show for my friends Pterodactyl, and some UK dates with Black Pus. Also, you can listen to the 100th episode of the Beginnings Podcast here, in which I play a few songs, and discuss shitty jobs and the creative process with animator J.J. Sedelmaier (SNL, Beavis and Butthead), Austin from Parquet Courts, and Majority Report's Sam Seder.

5.30.13
Matt Marlin made this live video of the unplugged versions of Thumper and Ghost Town, featuring Jesse DeRosa (Grasshopper), Bernard Gann (Guardian Alien/Liturgy), Greg Fox (Guardian Alien), Travis Johnson (Grooms), Noah Kardos-Fein (Yvette), Amy Klein (Hilly Eye), Sam Kulik (Starring), Shahin Motia (Oneida), Sarah Register (Talk Normal), Harry Rosenblum (Mushroom Cloud), Joel Roston (Beautiful Weekend), Patrick Stickles (Titus Andronicus), Jeff Tobias (Nymph), Karen Waltuch (1000 projects including my album), and BJ Warshaw (Parts & Labor/Shooting Spires).



5.5.13
Brian Chippendale (of Lightning Bolt and Black Pus) and I interviewed each other about our solo projects, Godflesh and other stuff for this Alarm Magazine piece. Also in interview news, this Tuesday (May 7th) I'm performing and talking at a live taping of Beginnings with Sam Seder (Majority Report, Bob's Burgers), J.J. Sedelmaier (TV Funhouse, Beavis and Butthead) and Parquet Courts. Tickets here.

4.11.13
Next Tuesday (April 16th) I'll be playing guitar with Tyondai Braxton, Wordless Music, and The LA Philharmonic at the Walt Disney Concert Hall in Los Angeles. We're performing music from Tyondai's fantastic 2009 album "Central Market". We've performed this music a half dozen times or so in the last few years, and it's always amazing. Info/Tickets here.
3.6.13
Total Folklore is out now, as is this video directed by Mr. Nick Chatfield-Taylor:


1.21.13
Hey kids, Total Folklore is now available for pre-order at thrilljockey.com. The first 500 LPs come on orange vinyl, and pre-orders (before the release date 2/19) may also end up with one of these music boxes, which play a continuous loop of a new song called Thumper, and are made with assorted rusty/dusty coffee/olive oil/whatever cans from around the house.


12.5.12
There's a really nice article about the new record in this week's Village Voice.
Check it out.
11.19.12
Today we officially announced the upcoming release of my new album Total Folklore. So psyched to finally launch this big beautiful mess out into the world.
You can check out the "short edit" of the song Ulysses over at AdHoc. The cover art is by the amazing Maya Hayuk: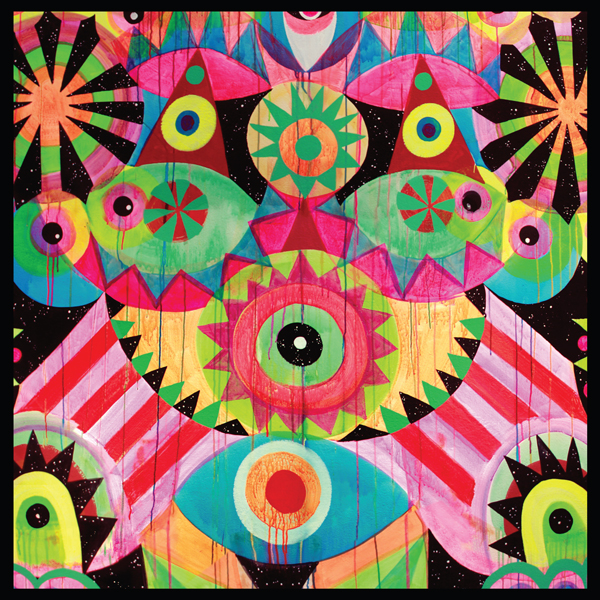 11.15.12
Folk Hero Films made this great video of Karen Waltuch and I playing "Exoskeleton" at the Thrill Jockey 20th Anniversary show in Baltimore.


9.28.12
A big happy 20th birthday to Thrill Jockey Records. My new 12" comes out October 16th, and is now preorederable over at thrilljockey.com. You can see photos of the Thrill Jockey 20th Anniversary show in Brooklyn here at imposemagazine.com.

6.29.12
I wrote a little theme song for my friends LoVid's smartphone app "iParade#2: Unchanged When Exhumed." The app lead participants around Harlem as part of the Elastic City Art Walks series earlier this month. There is more information about the project at lovid.org/iparade/iparade-2.html, and a short video with my song here.

5.18.12
I did a remix of Beethoven's Eroica Symphony for the Brooklyn Philharmonic a little while ago. You can hear my track and a few others here on NPR.
CDs of the remixes will be distributed at the Brooklyn Philharmonic's free, outdoor concert with Yasiin Bey (formerly Mos Def) on June 9th.

2.28.12
Parts & Labor's 10th Anniversary/Final Show was last Friday. Rebecca Smeyne took some sweet photos for Paper Magazine.
Thanks so much to everyone who came out, and to everyone who supported the band over the last decade.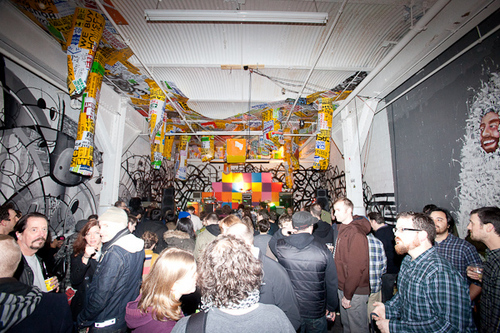 1.18.12
I did an interview for the excellent Low Times Podcast, in which I discuss recent P&L stuff,
future solo stuff, and worst shows ever: www.lowtimespodcast.com

Also, this rad show will happen next week: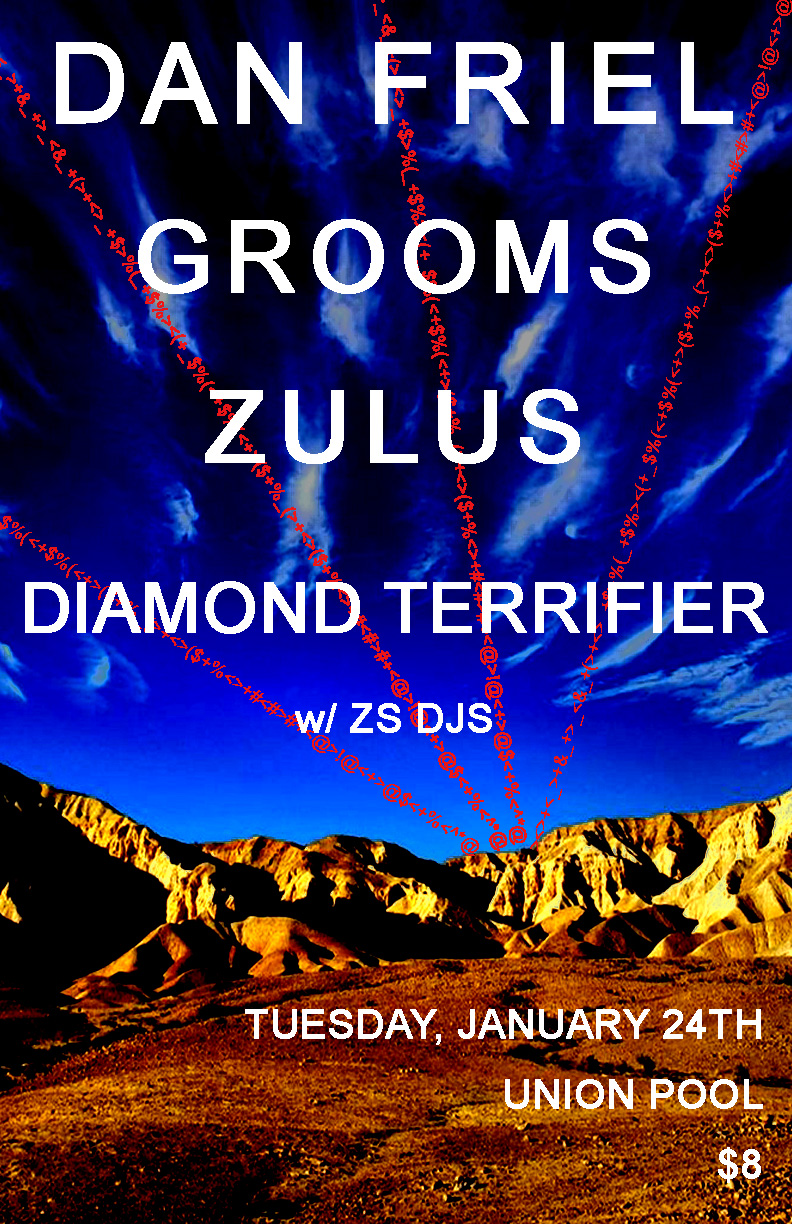 1.3.12
Photo by Sarah K @ Cantina Royal. Projections by Nate Dorr and Maya Edelman.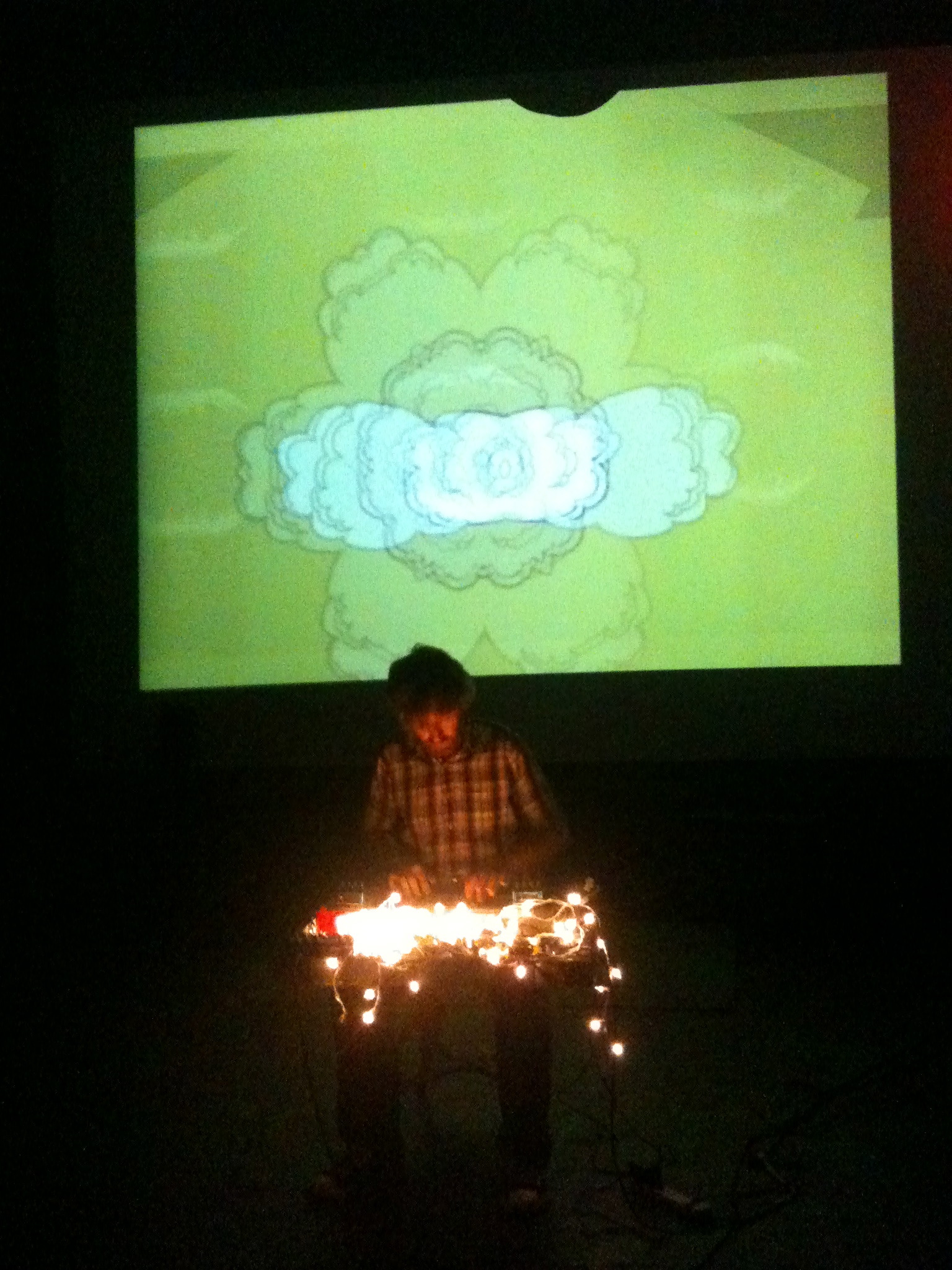 10.27.11
Wow. Thanks everyone who came to the show with aerialist Tanya Gagne on Friday.
We're going to do this again sometime soon.
Here are some photos courtesy of Rebecca Smeyne and Melena Ryzik:

10.24.11
New website time. Working away on a new solo album for 2012.